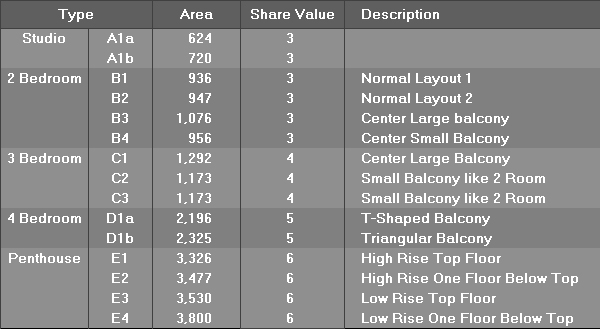 There are 4 high rise (32 floors) and 3 low rise (10 floors) towers with 5 main types of units ranging from 624 to 3,800 square feet. Even in the smaller 2 bedroom and 3 bedroom units the rooms are spacious compared to newer developments where some "bedrooms" have space for just a small bed without space for even a night table. In Bayshore Park there is plenty of space in each room, in addition to the built-in furniture. Ceilings are a generous 10ft high, even 12ft for penthouses.
Due to the unique architecture of the Bayshore Park towers, our units are different from the new "shoe-box" type condominiums with boring square layouts. The unique shape of the units allows for creative design with cozy corners and the many windows allow light to come in from many angles. All units come with balconies of different sizes. So you can be in touch with nature from the comfort of your own unit and do not feel "boxed up" like in newer estates.
Get In Touch
Interested in renting or buying in Bayshore Park? Get in touch with us and we will get back to you at the earliest!